Concept Modeling

: 

Info Model
Documenting entities and relationships that make up a complex system.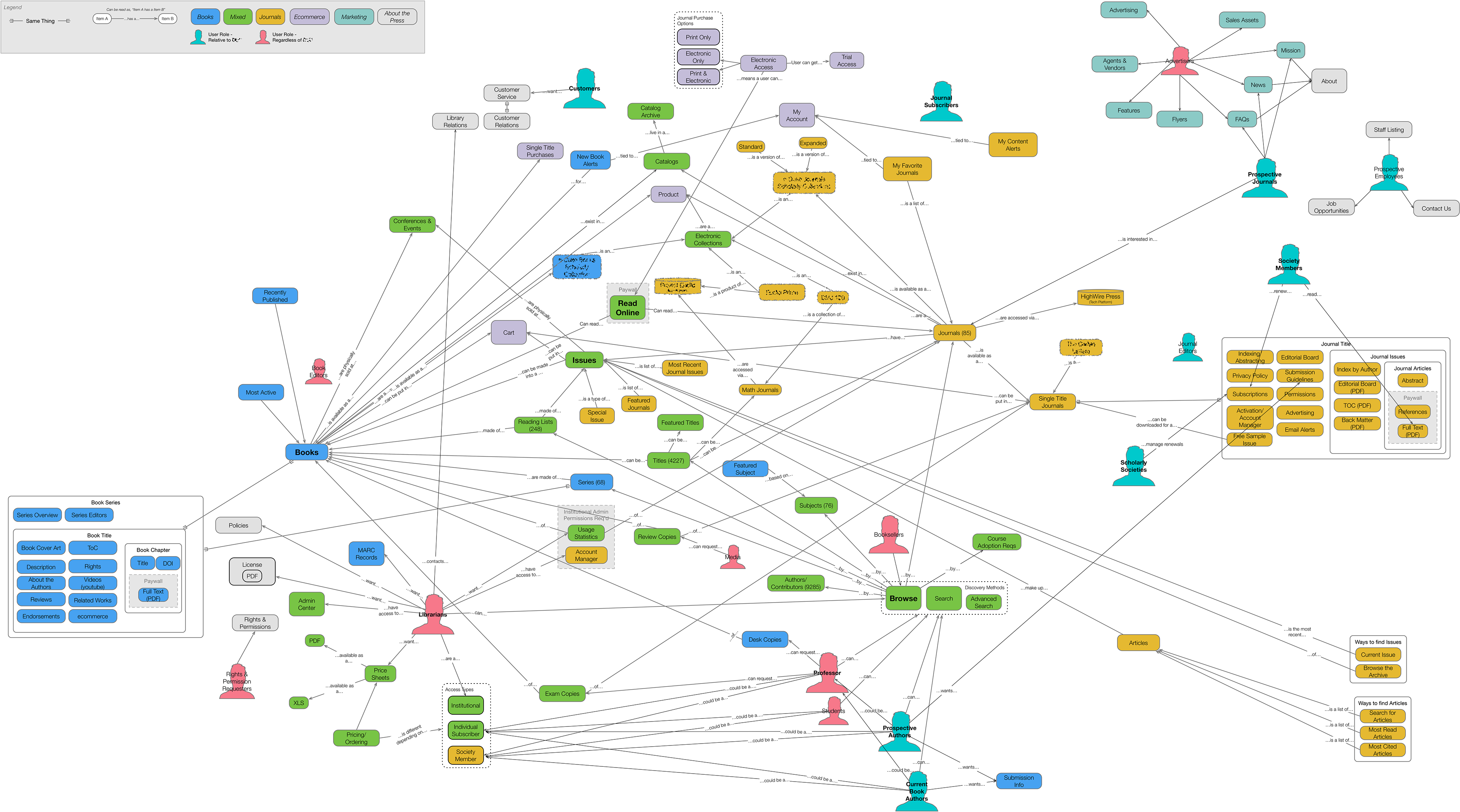 User Modeling

: 

User Lifecycles
Mapping what we know to be true about the target audience.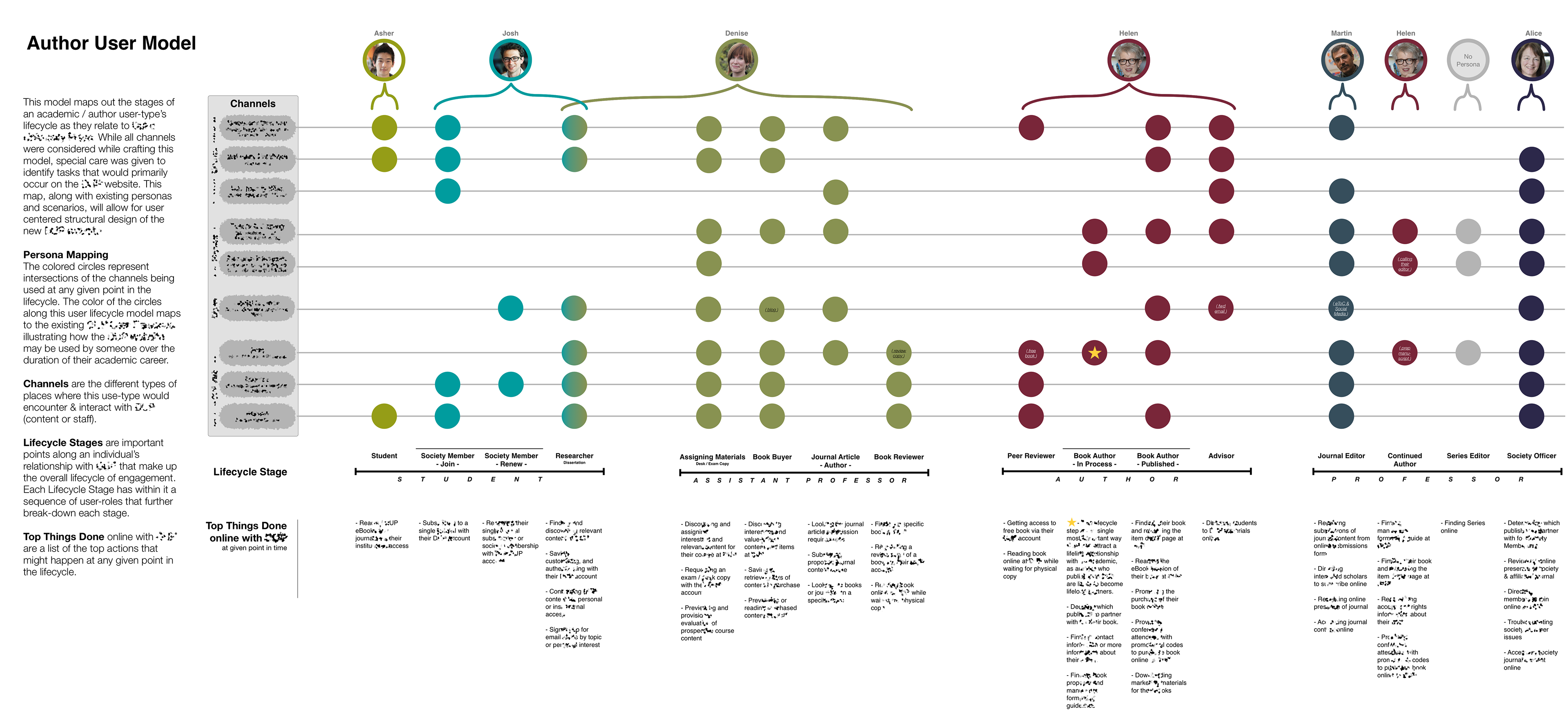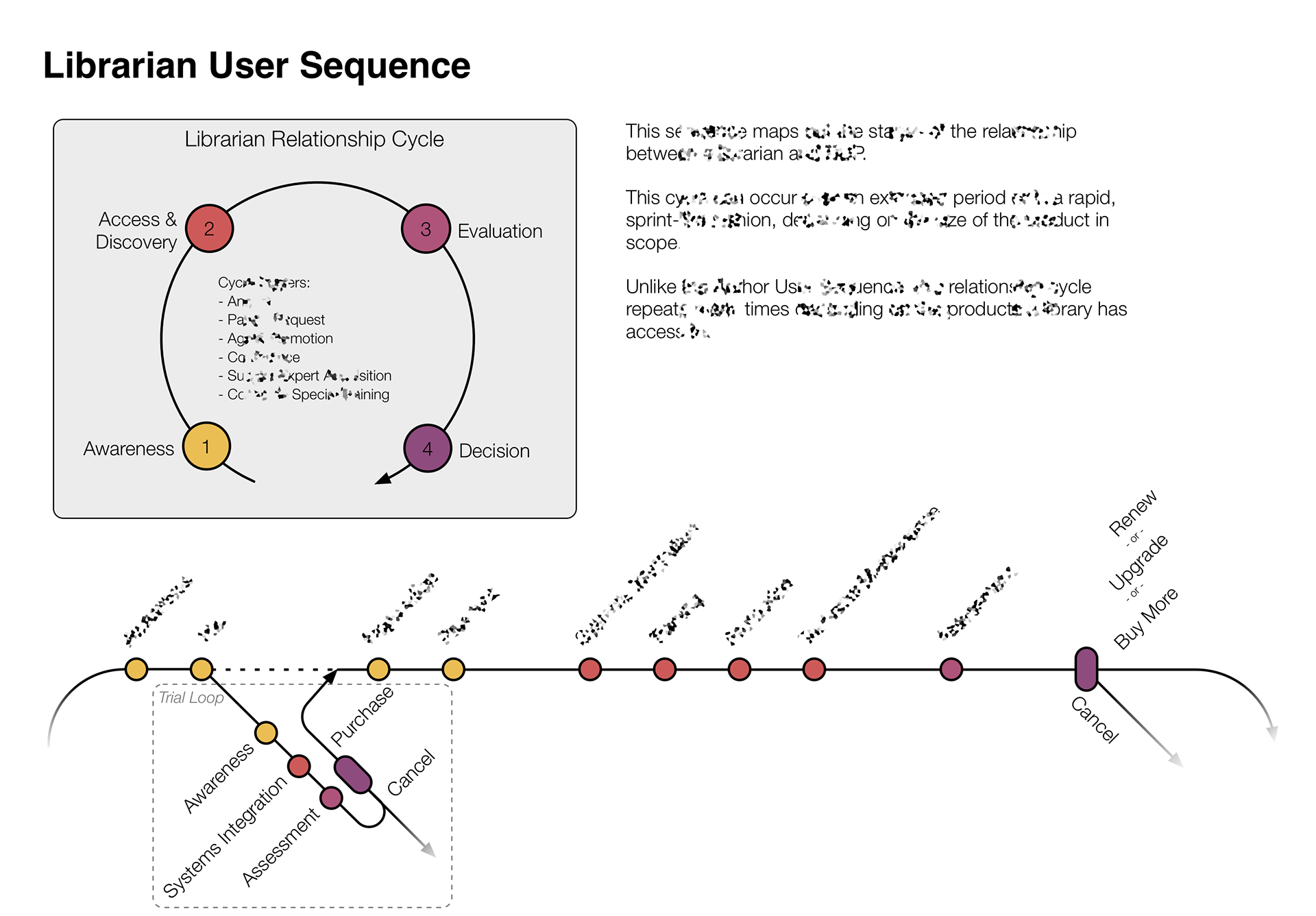 Structural Modeling

: 

Sitemap with Key User Flows
Architecting a place made of information and ensuring it works for key users. 


Wireframing

: 

Specification of Key Templates
Articulating & documenting the details